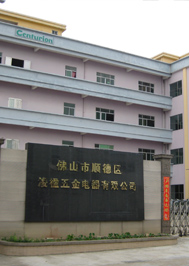 Foshan Shunde Junying Hardware & Electrical Appliance Co.,Ltd is the leading manufacturer of hazardous area lighting & electrical accessories in China. By the brand "Centurion", we are offering a wide range of Ex certified explosion proof lighting designed in China for safe use in potentially explosive atmospheres worldwide.
In the place of offshore oil and gas, marine vessels and petrochemical industries, and distilleries as well as firefighting and gas distrubtion . Wherever an explosive, gas or vapour is present, creating a potential risk of explosion, Centurion has the product with the concept of protection for Zone 0, 1 and 2 to ensure safety.
Our company is committed to the ISO 9001:2008, plus the additional requirement of EN ISO/IEC 80079-34:2011 Application of quality systems for equipment manufacture.